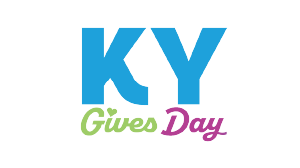 Donate to ACCA on Kentucky Gives Day!
Kentucky Gives Day is an annual day of online giving that brings together charities and Kentuckians, near and far for a powerful day of action and philanthropy.
Your donation today will help support the American Cave Conservation Association's (ACCA) Kentucky programs such as cave gating projects to protect endangered species, sinkhole/dump cleanups and our educational initiates at Hidden River Cave & the American Cave Museum.
As a nonprofit, we rely upon grants and donations to continue to operate our conservation and educational programs. Your support truly does make a difference.
ACCA is a 501 (c) (3) organization (Federal Tax ID #54-1173405). Donations are tax-deductible to the fullest extent allowed by law.
Mail a Check/Money Order
You can also mail a check or money order  (U.S. Funds only) payable to:
American Cave Conservation Association
P.O. Box 409
Horse Cave, KY 42749
Please note that this is for Kentucky Gives Day 2023
The American Cave Conservation Association (ACCA) is a National 501 (c) 3 Nonprofit Organization.
Donations and Memberships are Deductible to the Fullest Extent Allowed by Law.