This is the start of a page to provide helpful links for cave and karst information. Please feel free to contact us if you know of  additional resources we may add.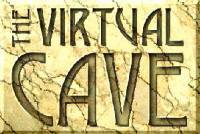 "The Virtual Cave" was a resource for educators and students created by Djuna Bewley and Dave Bunnell.
The site includes photos and information about the types of caves, cave life and links to caving organizations and show caves.
From the Virtual Cave: From the comfort of your keyboard, browse the wonders of the underground! As a caver and photographer for over 35 years, I've shot photos in caves all over the world. This site tells the story of caves in words and pictures: what's in them and how it got there. Because caves are so diverse, I've split them into four underground realms. Grab three sources of light, a helmet, some sturdy boots, and your mouse, and have fun exploring – there's LOTS to see! Please treat all caves with respect as these fragile formations are easily damaged. Our motto is: "cave softly and leave no trace of your visit."
http://www.goodearthgraphics.com/virtcave/index.html
The American Cave Conservation Association (ACCA) is a National 501 (c) 3 Nonprofit Organization.
Donations and Memberships are Deductible to the Fullest Extent Allowed by Law.